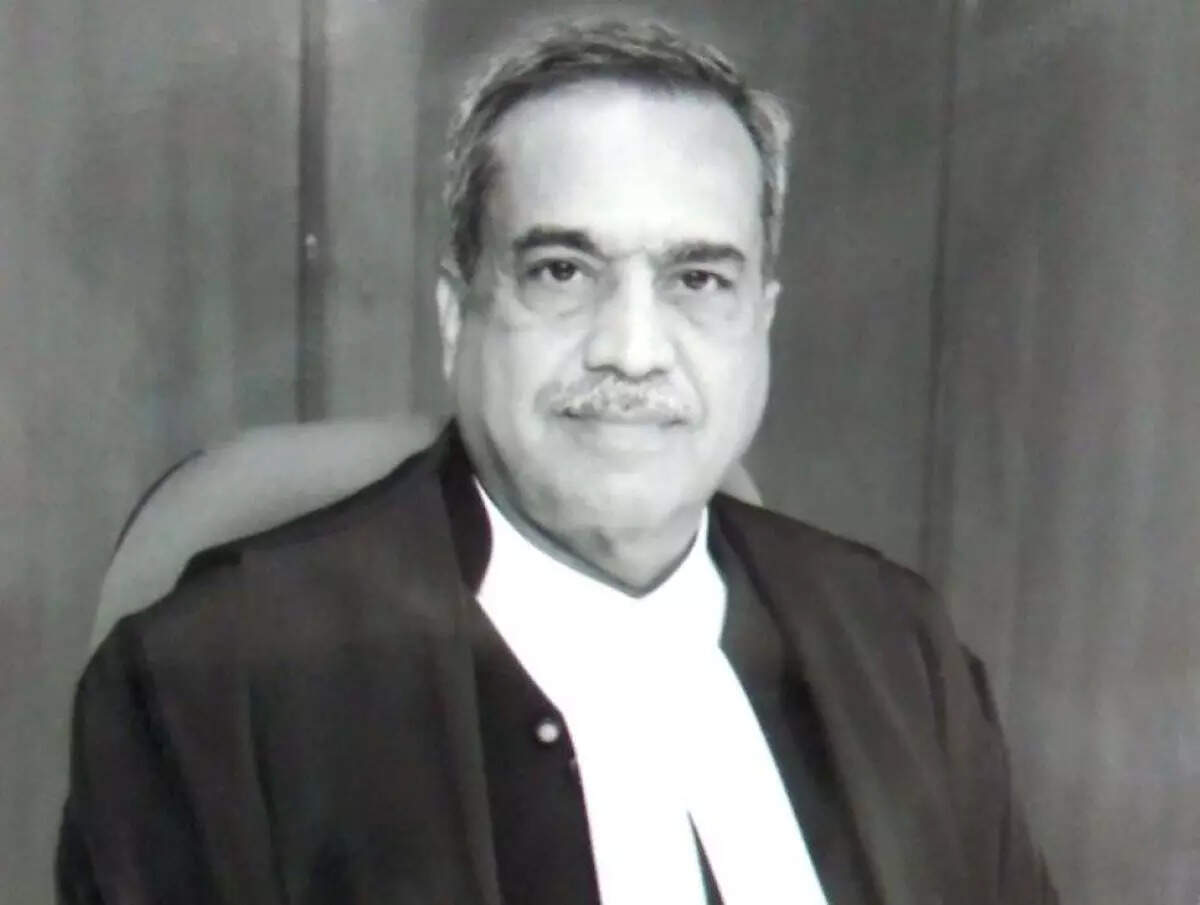 NEW DELHI: Justice Mukeshbhai R Shah, hailing from the land of lions but fondly nicknamed 'tiger' by Chief Justice D Y Chandrachud for his exemplary toughness in dealing with litigants, lawyers and even judges in the collegium, bid adieu to the Supreme Court after a tenure of four-and-a-half years in which he delivered over 1,250 judgments.
Justice Shah's father, Rasikbhai, worked as a clerk of a leading lawyer. He later graduated in law to become a lawyer and established a flourishing practice. He encouraged his son to take up the legal profession. Mukeshbhai followed in his father's footsteps and started practising in Gujarat high court. Within a year of entering the profession, his father gave up his lucrative legal practice.
When Mukeshbhai had established himself as a leading advocate in the HC, he accepted the invitation to become a judge in 2004. He was chief justice of Bihar HC, albeit for a very short tenure. He was appointed as an SC judge on November 2, 2018.
Speaking at a farewell function, Justice Shah said, "I have played my innings very well. I have always followed my conscience. I have always believed in God and karma. I have never expected anything… I always followed the Gita." His swansong was a few lines from the film 'Mera Naam Joker' — "Kal khel mein hum ho na ho, gardish mein taare rahenge sada." That was his tribute to the eternity of the institution manned by judges, who retire on attaining the age of 65 years.
During the pandemic, he was among the few SC judges who sat regularly. Both Justice Shah and Justice Chandrachud took up matters relating to humanitarian issues about citizens and migrants and directed the Union and state governments to provide relief and healthcare facilities. CJI Chandrachud, attorney general R Venkataramani, SCBA president Vikas Singh and solicitor general Tushar Mehta all described Justice Shah as the most hardworking judge.