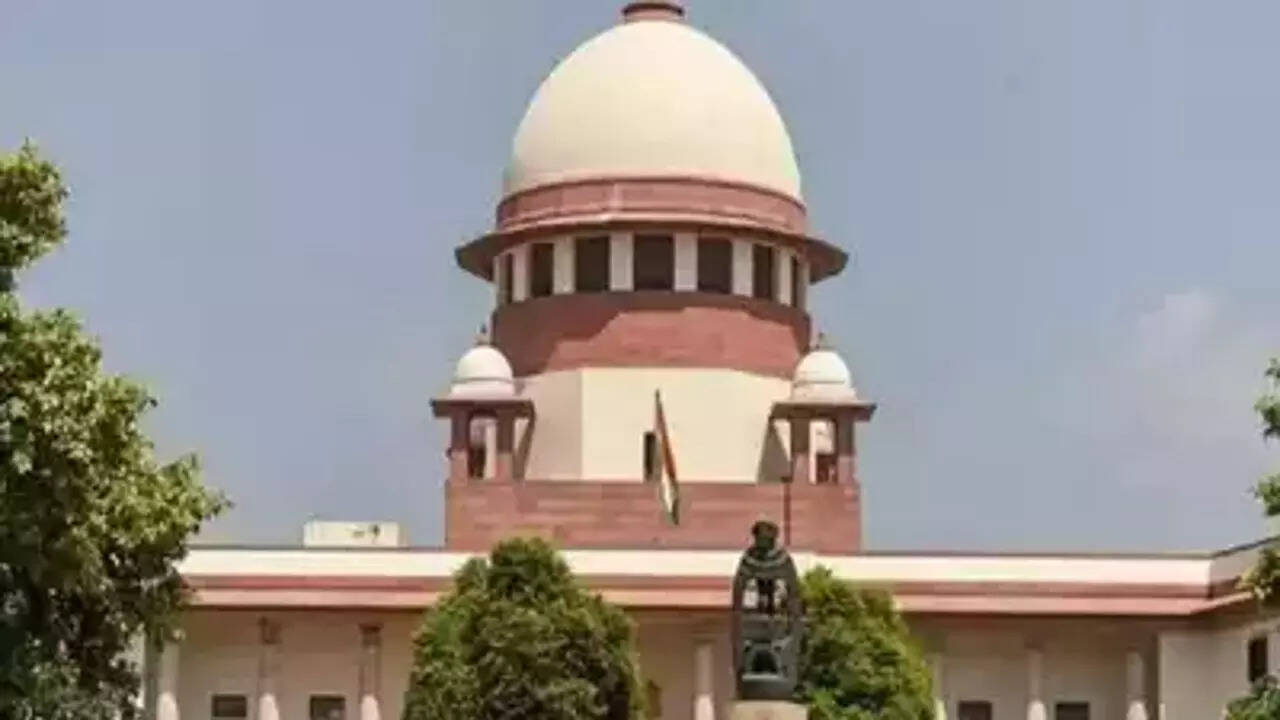 NEW DELHI: A transgender-turned-woman has moved the Supreme Court seeking to intervene in the proceedings related to the adjudication of pleas for same-sex marriage rights before a five-judge bench and told the SC that same-sex marriage rights would be rendered meaningless without right to maintenance, alimony, succession and ancillary matrimonial rights.
Pakhi Sharma aka Bobby Darling, who as Pankaj Sharma underwent sex-reassignment operation to became a woman, had married a man and is now embroiled in several matrimony related litigations following alleged cruelty at the hands of her husband. A bench of CJI DY Chandrachud and justices Sanjay K Kaul, S Ravindra Bhat, Hima Kohli and P S Narasimha will hear the case from April 18.
She told the SC in her intervention application that her "gender identity status as a 'transwoman to woman' put her at a more disadvantageous position than other biologically female women". "At every stage of legal proceedings, she is faced with the challenge of answering the issues/questions pertaining to very maintainability of legal proceedings applicable to women, such as FIR under IPC Section 498A, proceedings under Protection of Women from Domestic Violence Act, 2005, proceedings for dissolution of marriage and ancillary reliefs," she said through advocate Meera Kaura. The SC had recently refused to entertain a PIL by Ashwini Upadhyay seeking uniform right to marriage, divorce, maintenance, alimony, adoption, succession and inheritance to women irrespective of their religion. It had said that it fell squarely within the legislative domain of Parliament. It would be interesting to watch the five-judge SC bench deal with the issue of right to marriage of same-sex couples.
Sharma claimed she has been subjected to various legal hurdles owing to her sexual orientation. "In view of the various problems undergone by the applicant, she submits that she may kindly be permitted to intervene in the matter and to support the cause of same-sex marriage… The interpersonal relationships of LGBTQI persons include the right to marry… and the rights incidental to such interpersonal relationships of LGBTQI persons would include the rights flowing from such interpersonal relationships, such as the right to adopt, the right to be recognised as a spouse for the purpose of succession, family laws, medical or life insurance claims, etc," Sharma said. She said she wanted to assist the five-judge bench of the SC "for the cause of different genders and to request for legal sanctity of stable relations in the form of marriage."
"Unless legal sanctity to such relationships is granted… the rights or protections flowing from such relationships, such as pensionary benefits are not given by the government in an arbitrary manner, which is violative of Article 14 and 21 of the Constitution," she said.