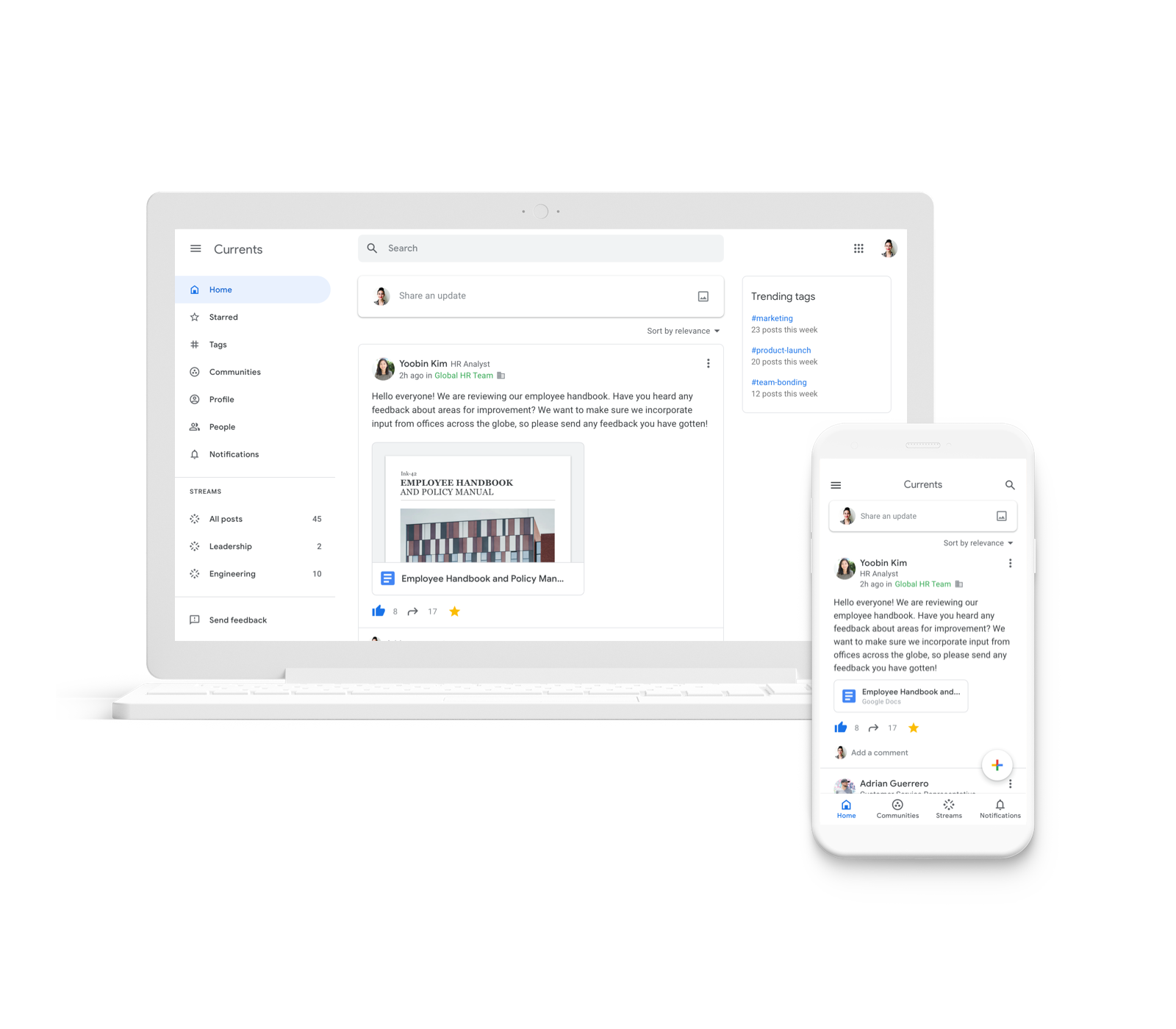 Another product has made its way to the Google 'graveyard'. This time it is the turn of Google Currents. If you are wondering what is Google Currents then it was a version of the infamous Google+ platform but meant for organisations. Now, Google has revealed the end date for Currents.
"Beginning July 5, 2023, Currents will no longer be available," Google said in a blog post. Google has also said that administrators will have the option to export Currents data till August 8. "Beginning August 8th, Currents data will no longer be available for download," the company said.
Why is Google shutting down Currents?
Launched in 2019, this is what Google said about Currents: "Currents is a G Suite app that enables people to have meaningful discussions and interactions across your organisation, helping keep everyone in the know and giving leaders the opportunity to connect with their employees."
However, last year, Google said that it introduced Spaces, which is a dedicated place for organising people, topics, and projects in Google Workspace. "Since launching Spaces, many customers have told us that they appreciate the tight integration with Google Workspace products, including Gmail, Calendar, Drive, and Meet, and the seamless collaboration experience," Google said in a blog post. With Spaces being the 'primary' app, there seems to be no space for Currents.
Post the launch of Spaces, Google revealed its plans to shut down Currents. "With Spaces now available, starting in 2023 we are planning to wind down Google Currents and bring remaining content and communities over to the new Spaces experience," the company noted.
Google said that "although we are saying goodbye to Currents, we continue to invest in new features for Google Chat so teams can connect and collaborate with a shared sense of belonging. Over the last year, we've delivered features designed to support community engagement at scale, and will continue to deliver more."