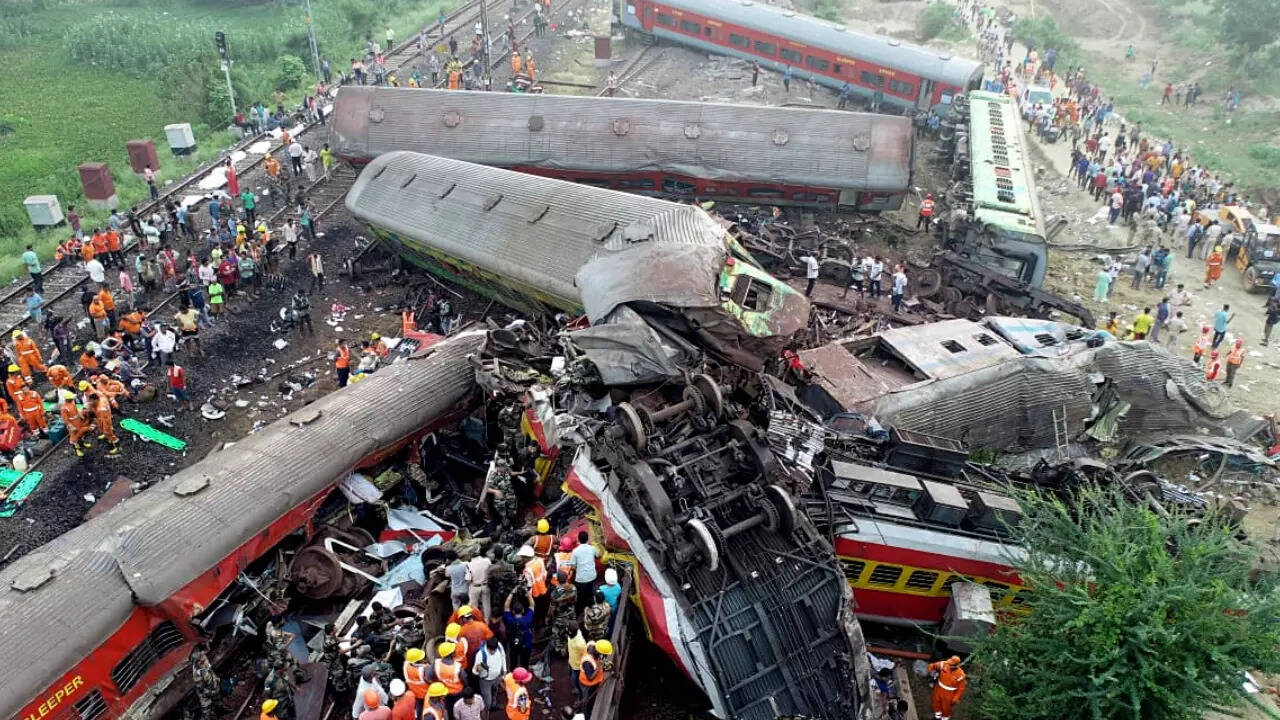 NEW DELHI: The Centre on Sunday airlifted specialists, doctors, medical equipment and medicines from Delhi to Odisha where nearly 100 persons injured critically in the train accident are recuperating in different hospitals.
Union health minister Mansukh Mandaviya, who is in Odisha to oversee the medical management, said those injured are receiving medical treatment in five to six hospitals in the state.
"We have held detailed discussions and reviewed the requirements of various specialists who have been flown in an air force plane from AIIMS Delhi, Lady Hardinge Medical College and Ram Manohar Lohia hospital. They will be sent to hospitals depending on their needs in different hospitals," Mandaviya said.
The health minister visited AIIMS Bhubaneswar and Medical College in Cuttack to take stock of the situation.
"Of the 1,000 injured, nearly 900 are discharged. Only those with critical injuries which include fracture, abrasion and head injury are still admitted. Some of them may require surgery or long-term care. If needed, we will shift some to higher centres," said an official.
The Odisha branch of the Indian Medical Association said they mobilised local members and other NGOs to donate blood. "More than 400 units were donated Saturday. Our doctors assisted the doctors in government hospitals," a member said.